Instantly Smoothes Wrinkles & Creases With Lypo-Gold Aesthetic Medicine!
Lypo-Gold is a process that stimulates our supply of collagen-producing cells and growth factors to reverse the effects of skin aging. It works by collecting a small amount of fat tissue, extracting the Adipose Cells, and injecting them directly into the skin tissue.
Our Procedure
Lypo Gold Courses Are Now Offered With Elite Aesthetic Institute
THE AGING OF THE SKIN IS DUE TO THE REDUCTION OF THE FIBERS OF COLLAGEN, ELASTIN, AND HYALURONIC ACID DUE TO THE AGING OF THE DERMAL CELLS. WITH THIS PROCEDURE, WE INJECT A PRECISE QUANTITY OF PRODUCT, IN STANDARD POINTS FOR A NATURAL AND LONG LASTING APPEARANCE. TRY A MEDICAL APPROACH TO AESTHETIC MEDICINE!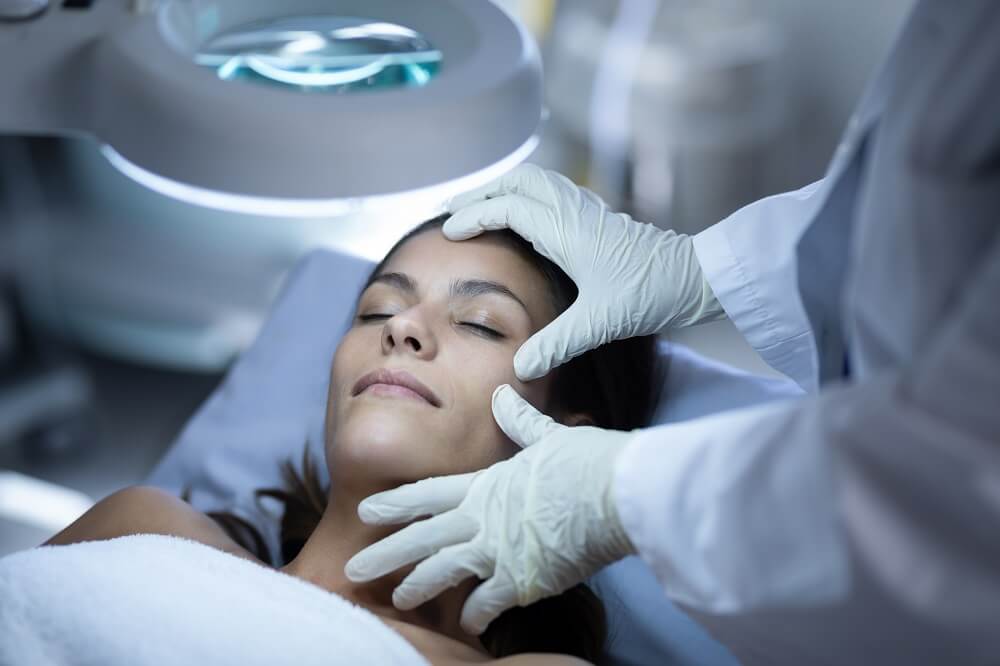 Our Presense – The The Aesthetic Show
Detailed Conference Program
WHERE SCIENCE
MEETS BEAUTY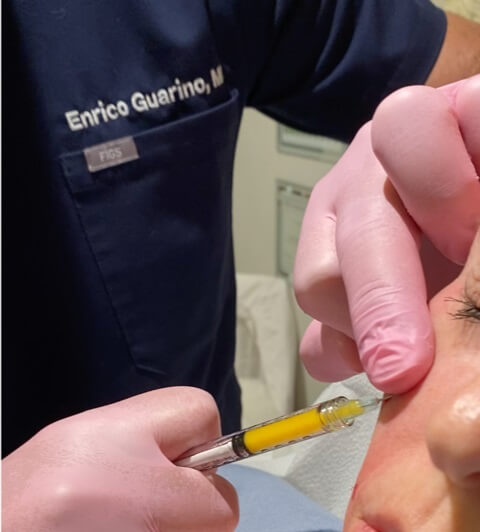 Lypo-Gold is a natural method that does not rely on injecting any artificial components into the skin. Treatments such as Botox or other aesthetic medicine can reduce the effect of wrinkles, but they cannot restore youth to your skin. Botox will smooth out the wrinkles, but still leave you with 'old-looking' skin, so we recommended Lypo-Gold even before a Botox treatment.
Face
The Lypo-Gold method uses small quantities of harvested fat to achieve a natural rejuvenation of the face thanks to the use of small amounts of autologous fat. With a gentle, safe, and controlled harvest, we remove a small amount of fat from the belly. After sterile processing, we inject this precious gold like filler in the face with a precise technique. The results are immediate and improve time after time thanks to the adult-derived mesenchymal stem cells injected.
Results are long-lasting (Up to 3 years!)
For the face, we can focus on:
Tear Through
Temple
Brow Lift
Cheek Lift
Jawline
Smokers Line
Neck
The injection of adult mesenchymal derived stem cells determines the formation of new fibroblasts capable of producing collagen, elastin, fiber, and hyaluronic acid with a marked improvement in the texture of the skin. We can also fill the annoying horizontal wrinkles of the neck with this aesthetic medicine.
Hair
Alopecia is a hormone-related condition resulting in hair loss. This is a challenging condition to treat; the standard therapies try to reduce or stabilize the hair loss with a low percentage of success with most aesthetic medicine. we give our scalp the option of producing new hair follicles thanks to adult mesenchymal cells, our exosome, and growth factors.
Improvement is seen after the first treatment!
Hand
Wrinkly skin and loosing of the natural texture of the side are vital signs of aging. With the Lypo-Gold Method, you can have more youthful-looking hands with this aesthetic medicine. Thanks to the injection of the micro and nano fat, we have a volume of the dorsal part of your hand and a youth effect of the skin thanks to the fat-derived adult Mesenchymal cell that stimulates to produce new collagen elastin fibers and hyaluronic acid. With only one session, we have a lasting effect of more than 18 months.
Results
Initial results are visible in 2-3 weeks, (ONE MONTH) and the gradual increase of the collagen and elastin are produced by the natural activity of the implanted cells. The reduction in the appearance of fine lines and the improved skin texture with this aesthetic medicine are the most noticeable results. The skin looks smoother, healthier, and brighter.
What to expect
Improvement of skin texture
The thickness of subcutaneous collagen improves
Fine wrinkles and other signs of aging disappear
Your skin will have an overall healthier and fresher look
Recent Conference Program
Vegas Cosmetic Surgery & Aesthetic Dermatology
America's Premier Multispecialty Symposium Detailed Conference Program
June 10-12, 2001
Bellagio Resort & Casino
Our Physicians
Dr. Enrico is the inventor of Lypo-Gold Procedure. If you are interested in applying to join our group of providers, or simply learning about the aesthetic medicine procedure, please apply below!
Dr. Enrico Guarino
Graduated from La Sapienza University in Rome in 1993 in the branch of surgery and completed a master's degree in plastic surgery and thoracic surgery until 1995. Since 2000, he has been on staff at the Faculty of Medicine and Surgery "Nostra Signora Del Buon Consiglio." Dr Enrico Guarino has over 30 years of experience in the field of Plastic Surgery and Aesthetics; he has worked in the best public and private hospitals and clinics of Italy. Dr. Enrico Guarino also taught general surgery at La Sapienza University in Rome and in 2004, he taught at Nostra signora Del Buon Consiglio University Albania. In 2008, he completed a second-level master in Aesthetic plastic surgery. To this day, he successfully practices in his clinic in Rome. He carries on his passion for teaching by teaching in Tirana as well as working with his fellow doctors in various aesthetic treatments such as fillers and PDO threads.
Contact Elite Aesthetic Institue to receive Lypo Gold Training
Lypo Gold Courses Are Now Offered With Elite Aesthetic Institute